zero-G Pro Garden Hose Reviews:
Ease of Use

Quality

Performance

Price
Quick Summary:
Lightweight and easy to maneuver, ideal not only for garden use but for commercial applications as well.
When choosing a garden hose, some people simply go for the cheapest unit or the first one they see – only to regret the decision a few weeks later when leaks, kinks, loose connections, and other problems start to come out. Thus, buying the right garden hose is important, as this will provide the most benefit in the long run.
This post is a detailed review of the Zero-G Pro Hose, one of the popular options today. You'll also find alternative products in case you don't think Zero-G Pro is for you. Read on to know more.
Zero-G Pro Hose
The ideal garden hose should be lightweight, easy to handle, kink-resistant, and provides lasting performance. Zero-G Pro Hose passes all these and more. Zero-G is not only great for garden and lawn use, it is also perfect for light commercial needs like mixing concrete, filling containers, and cleaning.
You can use Zero-G pro with any standard hose reel. There will be water flow even if you don't fully extend the hose from the reel. When storing, just drain the water to easily wind the hose into the reel.
Dimensions and Specifications
Features and Benefits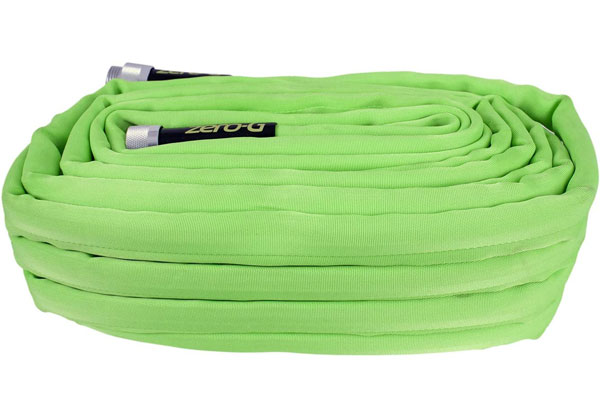 Following are the major features of the Zero-G Pro that makes the product ideal for the garden and commercial applications:
Lightweight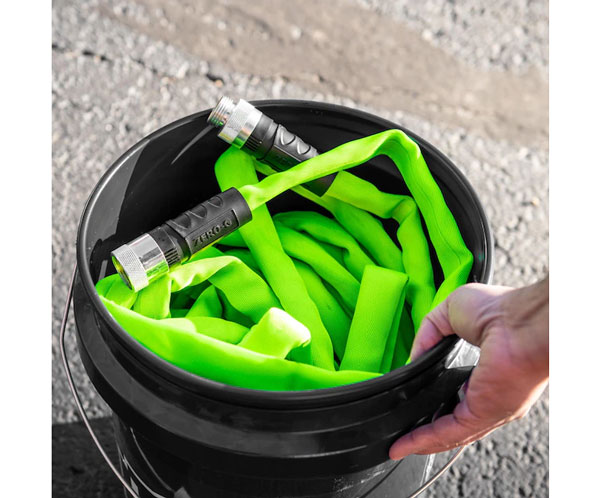 At 7 lbs., the product is at least 55% lighter than most commercial hoses available. This makes the Zero-G Pro easy to handle and carry around the garden or even in construction sites.
Durable Exterior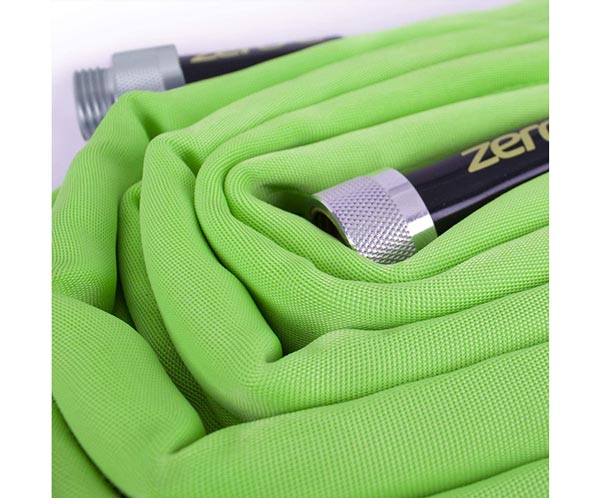 Equipped with the G-Force™ Jacket, the hose is puncture-resistant, and more durable than other vinyl hoses. It won't tear or snag, and will glide smoothly on various surfaces.
Flexible Inner Core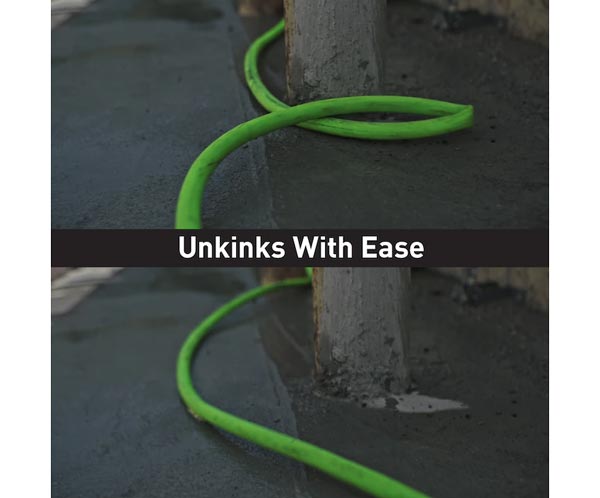 The Tru-Flex™ Core interior makes the hose kink-free and easy to maneuver. When not in use, the Zero-G Pro Hose is compact and easy to coil for storage.
Tough and Functional Couplings
Made from commercial-grade aluminum, the ¾" diameter couplings ensure durability and high volume flow. The brass insert also prevents fusing. Male & Female connectors are knurled for an easy grip, and easy attachments.
Lead-Free
The hose does not contain lead, and supposedly makes the hose safe to drink from. Hoses that contain lead should not be used for drinking. Having said that, it is still not a good idea to drink directly even from a lead-free hose as there may be contaminants in the water that aren't safe to ingest.
Tips for Using the Zero-G Pro Hose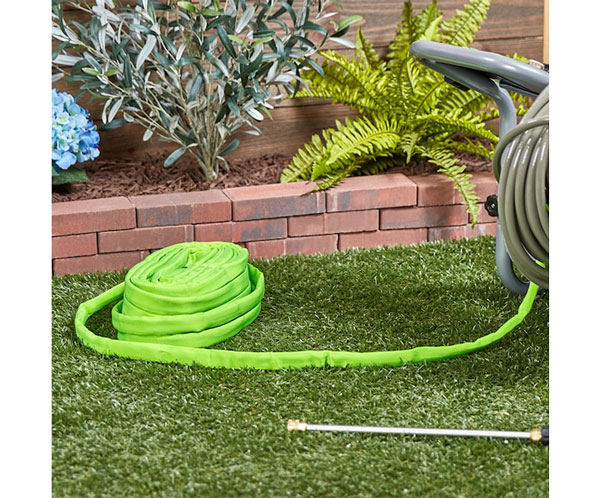 Following are some tips and suggestions that can help prolong the useful life of your Zero-G Pro Hose.
Do not store your Zero-G Pro in direct sunlight.
Provide a storage space for the hose indoors, if possible.
Avoid exposing the hose to extreme weather conditions.
Although it is billed as puncture-resistant, it is still a good idea to keep your hose away from sharp objects.
Always drain the hose completely after each use.
Customer Reviews of Zero-G Pro Hose
We found many reviews about Zero-G Pro hose online. Most were positive reviews that mostly talked about how the product is lightweight, easy to handle, and durable. Others raved about the functionality of the hose, which can also be used for commercial applications.
There are also negative reviews that claim the product is not as good as advertised as the hose easily leaks. It is possible that the defective products were damaged in transit.
Alternatives
The Flexzilla Pro is extremely flexible and durable. It comes with reusable fittings that can be easily repaired on the spot.
The Gilmour comes with a 4-layer construction that ensures the product's durability and flexibility. It has a polished cover that resists abrasions. It has a burst strength of 250psi.
The Flexon Flextreme Pro is designed to endure tough weather conditions. It has a flexible polymer construction that ensures maximum flexibility. .
Final Verdict
When in search for the ideal garden hose, you should find one that is easy to handle, lightweight, durable, and kink resistant. You can find all these qualities in the Zero-G Pro Hose. What's more, the hose is not only fit for garden use, but for light commercial applications as well.
You can learn more about the product here. You may also check out the alternatives we featured in case you need to compare products before deciding.