Aqua Joe Fiber Jacket Hose Reviews:
Ease of Use

Quality

Performance

Price
Quick Summary:
Based on my experience, it is worth buying because it does its purpose. But, If you want a long-lasting hose, look for something that may be expensive, but sturdy and high-quality.
To maintain the beauty of a green and healthy yard, we need the perfect and appropriate tools—equipment or tools for leveling the soil, including gloves, rakes, spades, etc. You'll also need a pressure washer hose to water your plants.
Introduction to Aqua Joe Hose
We reviewed various garden hoses to give you a lot of options. Aqua Joe Hose is one of the hoses that met our criteria. Aqua Joe has a large selection of suitable hoses for every garden, and their hose is a flexible garden hose with an outer cover made of a marine-grade fiber jacket. If you're seeking a flexible and high-quality hose to extend across your garden, this hose can be useful.
| | |
| --- | --- |
| | Aqua Joe Fiber Jacket Hose |
| | |
| | 50 feet but also available in 25 and 100 feet |
| | |
| | |
| | |
| | |
| | |
Features and Benefits
Kink, Twist, & Tangle-Free
Aqua Joe Hose does not easily kink, twist, or tangle, so you can get on with your day without having to unravel knots.
BPA-Free, Lead-Free, and Phthalate-Free
Since the fittings on this hose are Lead-Free, BPA-Free, and Phthalate-Free, the water that flows out of it are safe to drink.
50% Lighter and 3x Stronger
Since this hose is 50% lighter and 3x stronger, you won't get tired of using it around your yard.
Rip and Scratch-Resistant
But my favorite feature of this hose is that it is rip and scratch-resistant. Yes, you read it right! It slides across delicate surfaces without scratching them or the hose. It is ideal for use at home or in automobiles (this is why I feel confident sliding it across sensitive objects, such as my car, without fear of damage or scratches.)
Tips For Using the Aqua Joe Hose
After using Aqua Joe Hose, coil it up properly, and store it in a safe place or hang it on a hook. If you don't have a hose hook, it is advisable to get one.
I suggest that you invest in a sturdy hook to hang your hose on. It can be set up on any flat surface outdoors.
Customer Reviews of Aqua Joe Hose
Last night, I visited Amazon and found Aqua Joe Hose. After that, I browsed through all of the reviews and discovered some Aqua Joe Hose users who had provided positive feedback. I was surprised to read the same feedback regarding the hose from them.
As per one review, the Aqua Joe Hose makes watering a lot easier, and we have had the same experience. When I tried the hose, I found it incredibly light and simple to use, making my watering routine much smoother and quicker.
Alternatives
If you don't like the Aqua Joe Hose, we have other options for you to try to change your gardening regimen.
TheFitLife Flexible and Expandable Garden Hose
First, you might be interested in the FitLife Heavy-Duty Garden Hose.

Flex-Able Hose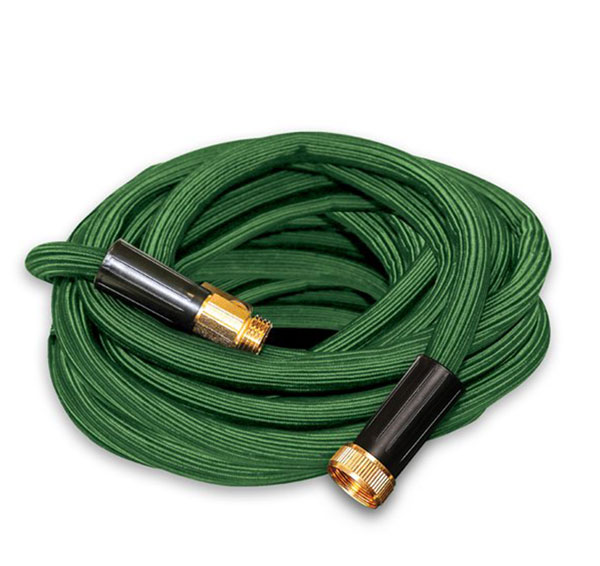 Tristar Products' Flex-able Hose Xtreme is the second option. I think its product name is creative and catchy, but more significantly, its qualities are excellent and comparable to Aqua Joe Hose.
Tips:
But even though it is costly, the features and benefits make it worthwhile. If you're on a tight budget, Aqua Joe Hose will suffice.
Final Verdict
The Aqua Joe Hose could be the answer if you're on a budget and need a new hose for cleaning outdoor areas, watering plants, gardening, or even cleaning your car. It is inexpensive, flexible, and lightweight.
So, if you're interested in Aqua Joe Hose, go ahead and check it out.