Summer is already coming. With temperatures going to the extremes, why not invest in regular watering that will keep your garden fresh all year long? Thankfully, we have flat soaker hoses to do the work for you.
Here's everything you need to know about flat soaker hoses and how to choose the right one:
What to Consider When Choosing the Best Flat Soaker Hose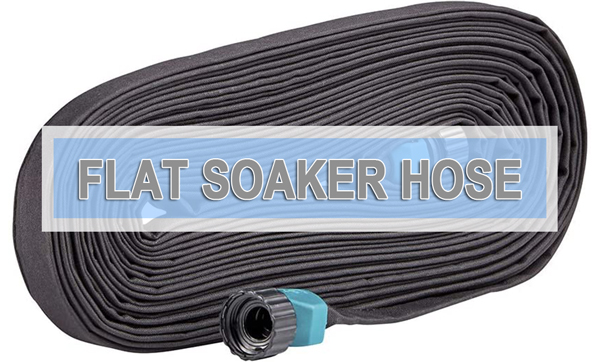 …finding the right one takes a lot of research and trial-and-error, just like what I experienced as a beginner gardener.
As someone who loves gardening, it's amazing to see how my watering equipment evolved. I used to have a small pail, and now a flat soaker hose. Before getting my first flat soaker hose, I used to endlessly run around the garden to water my plants as much as possible. That is until I decided to buy a flat soaker hose.
Before anything else, let me tell you what a flat soaker hose is. It's a porous type of hose that produces water droplets along its entire length. It is ideal for those looking for something to water specific spots or sides without it rolling away.
There are many brands of flat soaker hoses available in the market. But, all you need to remember are these five qualifications:
Material is nylon-coated mesh material.
Lightweight due to its flat and slender form.
Lengths usually range from 25 to 100 feet, but you can cut them to size.
Water pressure – It requires around 8 to 10 psi(pounds per square inch).
Flow rate is one inch of water along its length every 200 minutes.
Our Top Picks : 8 Best Flat Soaker Hoses for Your Yard and Garden
Like you, I also used to have a hard time finding the right flat soaker hose to buy. There are two reasons why – first, there are too many options and second, I had no idea how to narrow down my options. Let me help you out:
Best Overall
Despite its heavy-duty function, the Rocky Mountain Goods flat soaker hose is lightweight. This is thanks to its PVC material that works just as well as nylon. It can also evenly and consistently seep water throughout its entire length. With this, you don't have to worry about your flat soaker hose having favorites. Have I also mentioned that it's under a lifetime warranty? What a steal!
The only downside is it can be pretty challenging to store and keep into a compact shape.
Most Budget-Friendly
Relatively speaking, this one's the most affordable flat soaker hose on my list.
If you're looking for something neat, the Melnor soaker hose might be for you. It's made of tightly woven nylon fabric where water seeps through the stitches. But, it only "sweats" water. I'd recommend this model for gardens with low-maintenance plants or those that need minimal watering.
Most Eco-Friendly
It's pretty common to find stuff made of recycled materials these days, but it doesn't make them any less special. Take this hose, for example. It's made of 100% environmentally friendly and recycled vinyl. Yet, it can still consistently soak water thanks to its clog-resistant fabric.
Before choosing this one, remember that vinyl hoses tend to be stiff, harder to coil, and may repeatedly kink on the same spots. The same goes for this model, so this one will work the best for gardens with straight layouts.
Most Compatible
If you're still looking for a recycled option but with more compatibility, this flat soaker hose by Green Mount is a good choice. Because of its high tensile strength, this makes this model perfect for hot summers, and even in locations where they're sunny 24/7.
I've mentioned compatibility, and it sure is compatible with lots of stuff. For example, its corrosion-resistant end caps enable the hose to be connected with other hoses all at the same time. Its half-inch diameter also fits all kinds of hose threads and faucets.
Most Lightweight
Despite its strength and durability, this flat soaker hose is lightweight. It's made of recycled rubber. This makes it flexible to accommodate gardens with more freeform layouts.
If anything, you'll need to watch out for its water flow output since it gives off a lot than what you'd expect. On the good side though, this makes it perfect for gardens with plants that need frequent and lots of watering.
Best for the Summer
Having a high tensile strength seems to be an advantage in flat soaker hoses, and this one is no exception. Watering plants in the summer can be a tricky challenge, so having a durable flat soaker hose like this one can save you lots of plants.
It's a long-established rule that flat soaker hoses shouldn't be buried since soil may enter into the porous surface. This gives you fewer options on how to conceal your watering buddies. Thankfully, this model allows you to either place them above the ground surface or beneath layers of leaves and even soil! Just note that the water pressure you'll use will be no greater than 60 psi.
Decades of Experience
I've mentioned how having lots of options of flat soaker hoses gave me a hard time choosing the right one. Some might opt for brands with more experience in the industry. If this applies to you, you might like this flat soaker hose by H2O Works.
This product works just as promised, efficient and with great water soakage. It's also fairly easy to maneuver, so you can install it as randomly as you'd like.
But, if you're conscious of the aesthetics of your garden, take note that the hose isn't green or brown. Its bright blue shade might be a lot brighter than you'd expect.
Best for Fruits and Vegetables
Especially if you're a beginner in gardening, tending for fruits and vegetables can be challenging. Thankfully, we have flat soaker hoses specially built for these types of gardens. This flat soaker hose by One Stop Gardens is excellent for controlling water pressure and volume. This is thanks to its four different gaskets.
This product directly seeps through the roots. It provides your garden with great irrigation. At the same time, you don't have to do much.
The Advantages of Owning a Flat Soaker Hose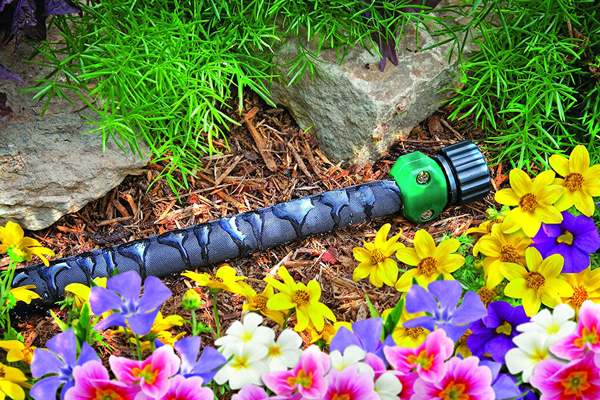 For busybodies out there, you'll know how hard it is to maintain both indoor and outdoor plants. It doesn't matter how well you water your plants with a water sprinkler. You're still unsure how well the water will go down the roots. With a flat soaker hose, there's no need to worry about it, since water seeps through the roots. Aside from convenience, it also prevents your plants from getting fungal diseases. This is because water isn't deposited on the foliage.
Will You Invest in a Flat Soaker Hose?
Water is amazing, but how much and how often your plants should take it can be tricky. Thankfully, flat soaker hoses are there to help you. But, finding the right one takes a lot of research and trial-and-error.
I hope that these recommendations and buying guide will help you on your journey towards becoming a dedicated gardener!